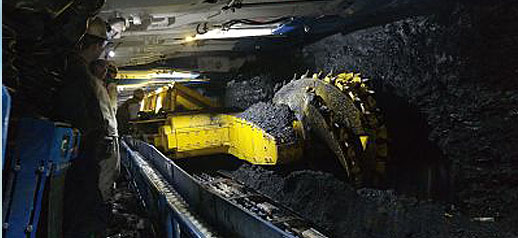 Successful modernization of the mine Kakanj (BiH)
The mine Kakanj Begic-Bištrani was on Tuesday 14 February 2017 successfully put into trial operation the self-propelled powered roof supports, with electro-hydraulic control system. Investment JP Elektoprivrede BiH was approximately 9.4 million EUR.
Becker-WarkopSp z.o.o. (Poland) has successfully completed the transaction of equipment, where the machine SL 300 was installed, produced by Eickhoff, for whom Siming d.o.o. is exclusive representative.  Investment was financed from the funds allocated for mine recapitalization in system EPBIH.
Modernization of equipment at the mine will increase operational safety, facilitate the work of the miners, enable continuous underground exploitation of a natural resource  and it will be enough  for planned production in the Thermal Power Plant Kakanj and all above will increase efficiency  and economics  of the new complex.