https://korfmann.com/en/home-page/

Company Korfmann is one of oldest producers of ventilation system for mining and tunneling, your partner for mining and tunneling for over 100 years.

In August 2001, Korfmann Lufttechnik GmbH took over the business section "construction of ventilation systems" from Maschinenfabrik Korfmann GmbH, including the complete know-how, hardware as well as the trademarks and designations known all over the world.

Shareholders of Korfmann Lufttechnik GmbH are their managing directors as well as partners of their company. They support them in offering customers a more comprehensive range of equipment.
Korfmann ventilation systems and equipment are of modular design. Their ventilation systems can be extended by their wide range of accessories so that the ventilation systems supplied to customers fit perfectly to the local requirements and the special cases of individual requirements.

The picture shows an example of a ventilator station with one ventilator and one silencer at each side.
An inlet nozzle with protective grading is assembled at the suction side.
The blow-out opening has been extended by a connecting duct to ensure the possibility of connecting plastic air ducts or sheet metal pipes having larger diameters.


This example shows the easy, modular design of the individual parts and the advantages in practice are as follows: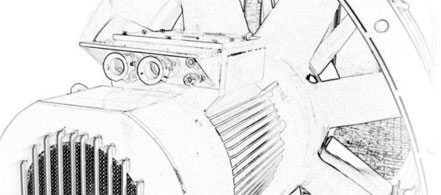 Flexible use of individual parts
Modules can be exchanged individually
Only little effort for transportation purposes
High possibility of reuse
Easy installation
Good overall view of parts
---
Catalog:

Product overview