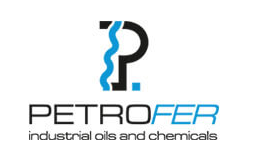 PETROFER ; CONNECTED TODAY - COMMITTED TOMORROW
Since 1948, PETROFER has been developing, manufacturing, supplying and offering service support for industrial oils, lubricants and specialty chemicals for the mining, thermal power plants, cement plants, ironworks, metal industry, automotive industry, paper industry, etc. food and many other technical markets.
PETROFER uses its quality and environmental philosophy as a strategic instrument to continuously improve its products and services globally. Through our constant innovation and high quality standards, the principle of the company is our environmental awareness. Every employee stands behind this principle, bringing expertise and enthusiasm to create a better sustainable future.
The company is headquartered in Hildesheim, Germany and manufactures in 13 factories around the world, of which the main headquarters are still located in Turkey and India. The company has certificates DIN EN ISO 9001, ISO / TS 16949, DIN EN ISO 14001, TS ISO EN 17025, certificate TUV, US 10E- US 15SI, JOY US 10 F- US 15SI, Siemenes-Flender, Danieli, Bosch Rexroth, FM (Factory Mutual), Caterpillar, Tiefenbach, Eickhoff and others.
INDUSTRY: mining, energy, shipbuilding, cement plants, ironworks, construction, auto industry, paper industry, food industry and more.
PRODUCTS:
Coolants for thermal treatment of metals (oils, water-soluble fluids, emulsions, salts, pastes)
Industrial oils Lubricants for metal forming (emulsions for cooling, oils for cutting and grinding)
Forging and casting agents (mold lubricants, piston lubricants, heat transfer fluids, forging lubricants)
Fireproof hydraulic fluids (HFA-S, HFA-E, HFC, HFC-E, HFD, HEPG)
Metalworking fluids (cooling emulsions, cutting and grinding oils)
Industrial cleaning agents (neutral agents, alkaline agents, hydro-carbon agents, special agents)
Rust protection agents (oils, solutions, dilution fluids, water-soluble concentrates, water-soluble additives)
Chemicals for the paper industry (chemicals for the production of handkerchiefs, chemicals for the entire paper production process)
Equipment and complete system for dosing oils, emulsions, additives and the like.
Forensics and maintenance (completely clean of fungi, bacteria and corrosion 100% efficiency)
Ester based products (the only one in the world) Product biodegradability up to 90% (the only one in the world)
CATALOG 

 Specialised lubricants for cement industry