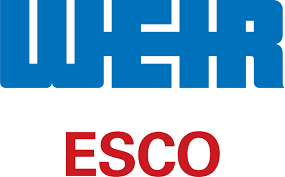 CATALOG
https://www.esco.weir/underground-extraction/
---
Company ESCO celebrated in 2013 its 100th anniversary of establishing.
The Company was founded in Portland, USA for steel manufacturing, which spread quickly and successfully, to become a leading world manufacturer in the segment of wear replacement parts for mining, industry, construction, recycling and oil/gas industry.
ESCO built its reputation based on years of designing and manufacturing of innovative products that increase work efficiency, reduce costs and protect health of workers.
ESCO constantly invests in further development and innovations, which together with longtime experience in metallurgy, tribology, design, manufacture and distribution allows for the most modern technical solutions and proven quality.
---